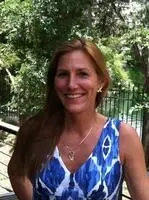 I am a psychotherapist and hypnotherapist specializing in individual, couples and family therapy as well as issues pertaining to anxiety,grief,addictions,abuse issues, depression and trauma. I maintains a private practice in Austin, Texas.
With 23 years experience as a psychotherapist and hypnotherapist I am a graduate of University of South Carolina specializing in many different therapeutic millieus as I believe in staying current in the different therapies and choosing the best fit for each client on an individual basis. I am currently serving as private practitioner working with a broad spectrum of clients. Among my areas of expertise are anxiety,fear,addictions,balance in all areas of life,grief,teaching clients new coping skills to replace ones that are no longer working.In hypnotherapy, I am able to help clients with smoking cessation, sexual issues, trauma work,phobias and anxiety as well as pain anagement and I am certified in sports hypnosis as well. I am trained in Heart Centered Hypnotherapy which helps clients find reasons for recurring problems in their lives. I am also a certified Alpha-Stim Distributor which has been FDA cleared for anxiety, sleep.Most recently, 2017, I became an Acudetox Specialist which helps folks detoxing from drugs,alcohol,etc.
In addition to being a prominent relationship therapist,I have presented to general audiences speaking on the topics of grief and loss; stress issues; positive thinking is an interactive, solution-focused therapist. My therapeutic approach is to provide support and practical feedback to help clients effectively address personal life challenges. She integrates complementary methodologies and techniques to offer a highly personalized approach tailored to each client. With compassion and understanding,I work with each individual to help them build on their strengths and attain the personal growth they are committed to accomplishing.
Education: Attended the University of South Carolina for undergraduate and graduate school.I was also with the Institute for Families in Society at the univesity which helped to implement School- based Mental Health into the public school system. I also attended LaVarenne Ecloe de Cuisine in Paris France as I have been cooking since I was 5 years old- I believe it compliments therapy as both need creativity- my undergrad degree is in Art Studio and Psychology as I wanted to be an Art Therapist-it wasn't an offering when I was in undergrad school-.I believe all three go hand in hand- I love thinking " on my feet " and that requires creativity.

License, Certifications & Awards : I earned a Graduate Certificate in Alcohol and Drug Studies at the University of SC; I am a certified Hypnotherpist ; and am a Licensed Master Social Worker as well as a Master Clinical Social Worker and am able to Supervise MSWs in SC for the advanced licensure. I am currently a Daniel Amen Affiliate, NADA Acudetox Specialist, and SAP
Additional Training : I am continually updating my training in Psychotherapy and Hypnotherapy as well as Addictions.
Professional Activities and Memberships : National Association of Social Workers; National Guild of Hypnotists;Central Texas Society for Clinical Hypnosis; Austin Society for Psychoanalytic Psychology; Texas Recovery Initiative; National Association of Alcohol/ Drug Abuse Counselors; Texas Association of Addiction Professionals , Daniel Amen Affiliate,Substance Abuse Professional SAP, Acudetox Specialist
I am also a supervisor for LMSW candidates who are readying for the advanced licensure